Carbon emissions boosted 2014 January storm risk 'by 43%' - BBC News
Carbon emissions boosted 2014 January storm risk 'by 43%'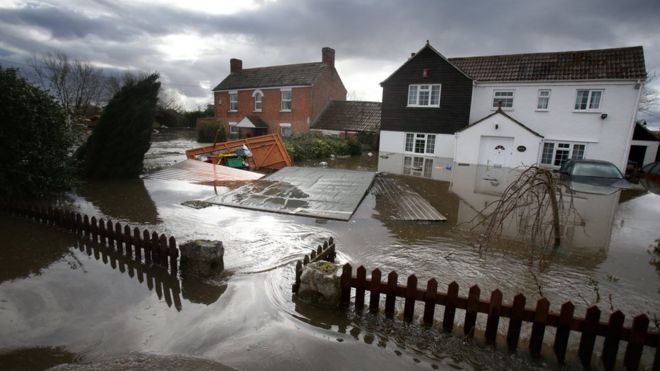 Severe storms in the south of England in 2013/14 were made more likely by human emissions of carbon dioxide.
A new study says that climate change increased the chances of a once-in-a-century wet January in 2014 by 43%.
Researchers were also able to estimate the climate impact on rainfall, river flow and properties at risk.
Citizen scientists made key contributions to the study using their computers to run simulations of UK weather patterns.
The winter of 2013/14 was marked by a near continuous line of severe storms that rolled across southern England and Wales.
In Somerset, Devon, Dorset, Cornwall and the Thames Valley, the
incessant rain lead to significant flooding
. Some 5,000 homes and businesses were under water, and there were nearly 19,000 insurance claims with £451m in insured losses.