'Magna Carta' squatters lose court battle to stay on land - BBC News
'Magna Carta' squatters lose court battle to stay on land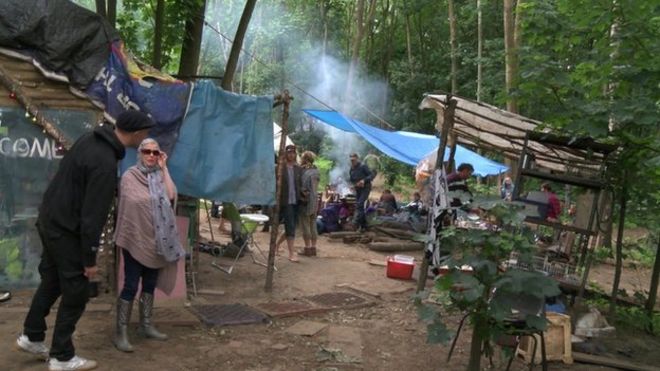 Squatters have lost their challenge against a court order evicting them from an "eco-village" near the Magna Carta memorial in Surrey.
The group known as Diggers 2012 moved on to the north side of Cooper's Hill Lane in Egham, in June 2012.
The site, formerly a campus of Brunel University, is a few hundred yards from the memorial which marks the sealing of Magna Carta 800 years ago.
Owner Orchid Runnymede Ltd has planning permission to develop the land.
It is building student accommodation, a care home for elderly people, affordable housing and an estate of private homes.
Orchid Runnymede was granted an immediate possession order at Guildford County Court in June this year and the land is now an active construction site.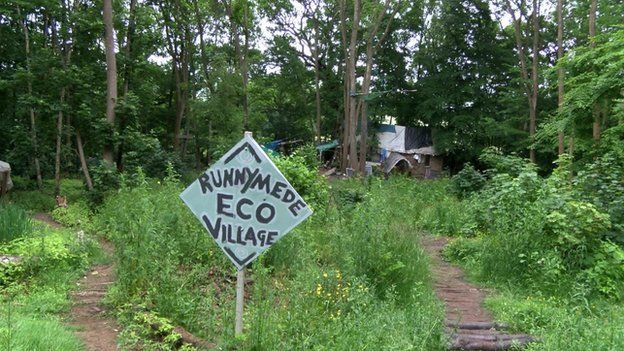 Mrs Justice Simler dismissed a challenge in London's High Court by several eco-villagers against the legality of the county court ruling.
The group cited the historic and iconic nature of the land and their role as custodians.
The judge said: "The members of this village and their supporters must understand that the duty of this court is to apply the law to the facts of this case, putting to one side the natural sympathy that is inevitably felt in relation to the wider social issues, the concerns raised and the objectives identified."
She dismissed the argument that the county court failed to consider the provisions of Magna Carta and concluded there was no error in its decision.