Arrests made at Runnymede 'Magna Carta' squatters' eviction - BBC News
PHOENIX Notes "think 3 arrested day1 and a further 5 day 2 this morning,resistance is fertile,this is just the beginning land protests gonna get bigger.......Love the picture below and in some TV footage Andrea, one woman and a magic stick and a dog hold off a big line of police and bailiffs ,with well aimed ranting."
Arrests made at Runnymede 'Magna Carta' squatters' eviction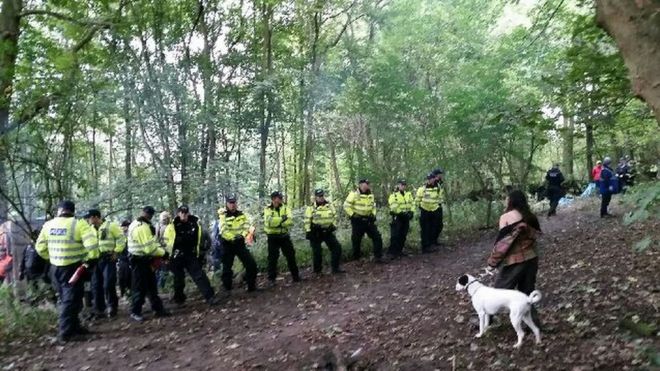 Three people have been arrested as squatters were being evicted from land near Surrey's Magna Carta memorial.
The squatters
lost a court battle
to stay at Runnymede Eco-Village in woodland on Coopers Hill, which is being developed by Orchid Runnymede.
Camp member Ieuan Davies said bailiffs and police entered the camp at 06:30 BST, and wanted the site cleared by midday.
The developers said the law was clear as to landowner's rights.
'Dug in'
About 30 people, including children, were living at the eco-village.
The group, who call themselves Diggers after a group of 17th Century land activists, claimed to have rights to subsist on unused land under the medieval Charter of the Forest.
Some people had dug themselves into the ground, Mr Davies said, while between five and seven others were in the trees with water and non-perishable food.
"They are not going to give up Runnymede that easily," he said.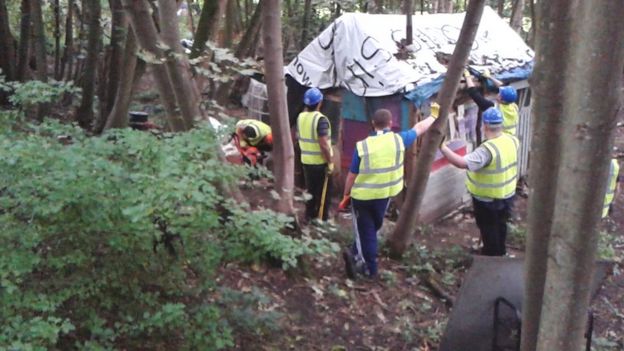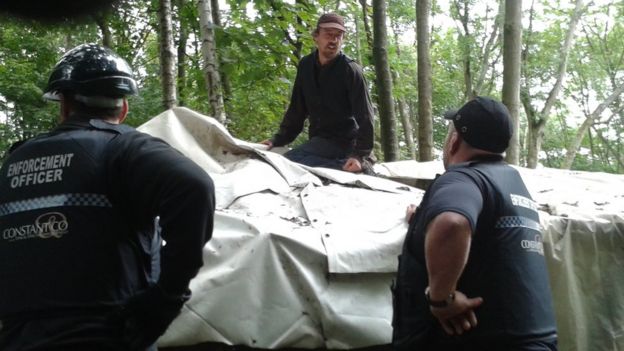 Mr Davies said: "We have got shelter and food and water supplies for the rest of the day."
He claimed bailiffs moved into the site early in the morning, giving the community "no time to move out".
The eco-villagers had believed the developers had been granted a possession order rather than an immediate possession order and viewed the action as an illegal eviction, he added.
Mr Davies said people were prepared to stay in the trees "as long as possible."