Queen Nazi salute film: Palace 'disappointed' at use - BBC News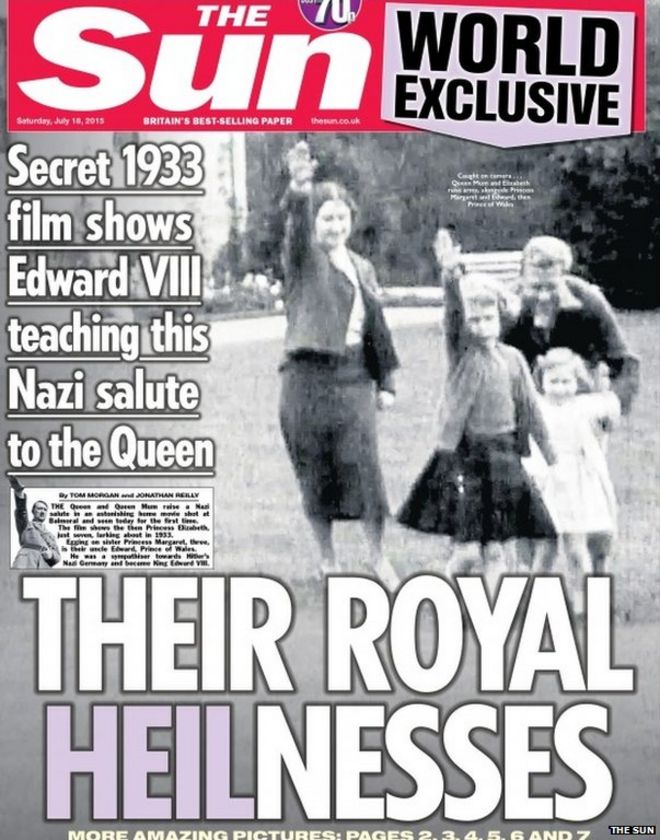 Buckingham Palace has said it is disappointed that footage from 1933 showing the Queen performing a Nazi salute has been released.
The palace said it was "disappointing that film, shot eight decades ago... has been obtained and exploited".
The newspaper has refused to say how it got the footage but said it was an "important and interesting story".