Suffrage centenary: The women getting creative and going on the march - BBC News
Suffrage centenary: The women getting creative and going on the march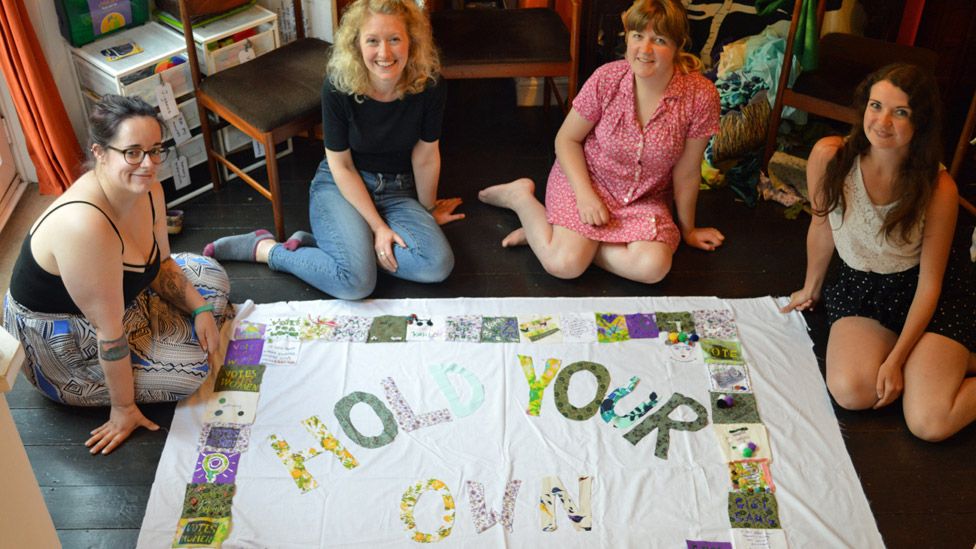 On Sunday, tens of thousands of women and girls will take to the streets of the UK wearing the colours of the suffragettes and carrying creative banners bearing their messages about equality today.
The marches in London, Cardiff, Belfast and Edinburgh will mark the centenary of some women getting the vote - but are also intended, according to organisers, "to create a living artwork".
One hundred groups up and down the UK have been paired with artists to create their own modern-day protest banners for Processions, which will be shown live on BBC One.
Here are some of the women, and their banners.
---
'Hold your own'