Bestival to provide drug testing in attempt to prevent deaths - BBC News
Bestival to provide drug testing in attempt to prevent deaths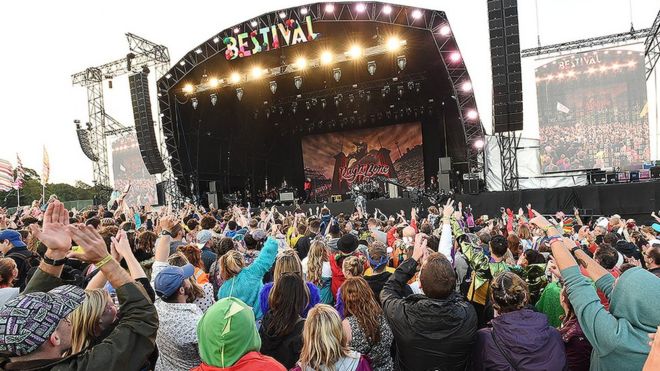 Bestival has announced it will offer drug testing for festival-goers at this year's event.
People arriving at the Dorset festival will be able to test their drugs safely to reveal its strength in a bid to reduce deaths.
Their deaths were blamed on a "dangerous high-strength or bad-batch substance" by festival organisers.
"Bestival strongly advises festival goers to avoid taking any illegal substances," says a Bestival spokesperson in a statement.
"However, harm reduction and customer welfare are our priorities, so we have made the decision to bring The Loop onboard to offer drug safety testing onsite, giving people the opportunity to make informed choices."