'Save our water': Native Americans, celebrities protest Dakota pipeline — RT America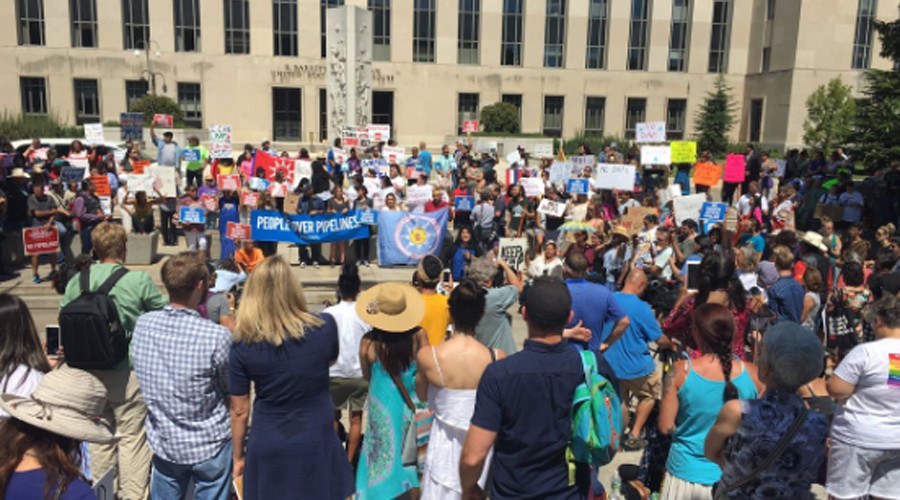 Members of the Standing Rock Sioux Nation opposing the construction of a pipeline through their sacred lands and water sources got a boost from celebrity activists at a protest in front of the US District Court in Washington, DC.
The $3.8 billion Dakota Access Pipeline would run from western North Dakota to Illinois, carrying hundreds of thousands of barrels of crude oil. It would also disturb sacred burial grounds and endanger water supplies at the Standing Rock Reservation and the neighboring communities, the tribe says.
Citing treaties with the US government, the Sioux have filed a federal lawsuit against the Army Corps of Engineers for failing to comply with environmental and historic preservation laws.