80,000 English families could be homeless by 2020, former MP warns — RT UK
80,000 English families could be homeless by 2020, former MP warns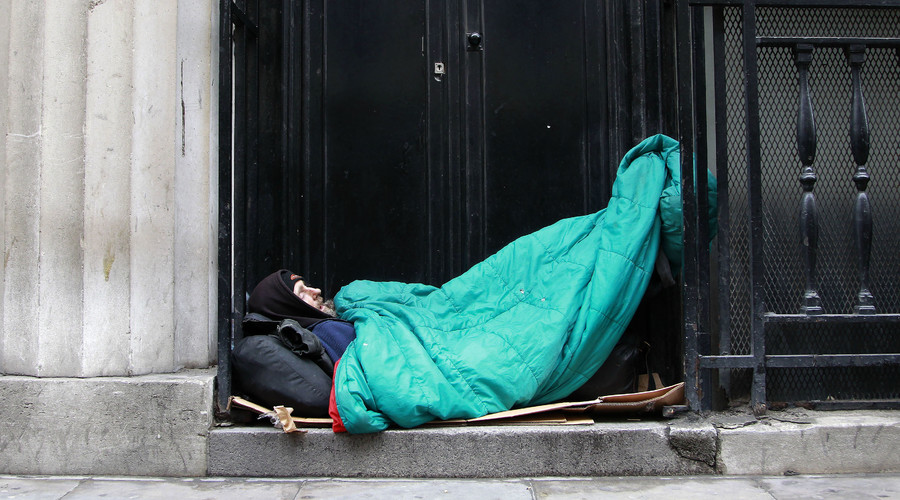 Almost 80,000 families in England face the prospect of becoming homeless by 2020 unless Prime Minister Theresa May abandons cuts to housing benefits, a former Labour minister claims.
John Healey, a former housing minister, says the projection, which includes 60,000 households with children, is in addition to those already sleeping rough on the streets.
Campaigners have previously warned that the country's most vulnerable people will not be able to afford the rent on their homes if the government goes ahead with £1 billion in cuts to housing support and benefits penciled in by former chancellor George Osborne.
Healey's new projections are based on the average annual increase of homeless households in Britain between 2009 and 2016, which he says currently stands at 6.3 percent.
He says if the trend continues over the next five years, this would mean 78,393 more homeless cases by 2020-21.