Jeremy Corbyn proposing digital 'bill of rights' - BBC News
Jeremy Corbyn proposing digital 'bill of rights'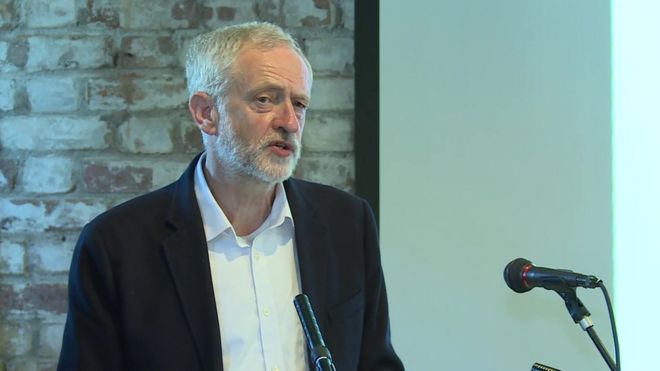 Every home and business in the UK would have guaranteed access to high-speed broadband as part of a digital "bill of rights" proposed by Jeremy Corbyn.
In his
Digital Democracy Manifesto
the Labour leader said slow broadband was a "barrier to learning and a source of social and economic exclusion".
Providing a truly universal UK service across would cost £25bn, he said.
Mr Corbyn pledged to "democratise the internet" if he took power, including consulting on online election voting.
Speaking in Shoreditch, Mr Corbyn also argued his leadership campaign's use of new technology would be a model for a future general election campaign and represented the party's "path to victory" in 2020.
The Labour leader is using social media to appeal to activists, particularly younger voters, in his fight against challenger Owen Smith.