France floods: Louvre to close as Seine rises further - BBC News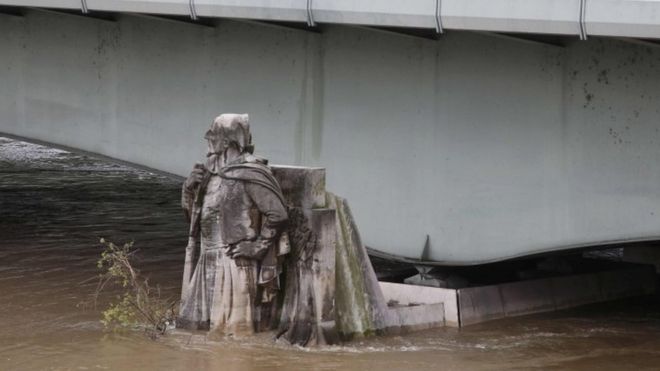 The world's most visited museum, the Louvre in Paris, is to close on Friday amid worsening flooding caused by days of torrential rain.
The move will allow staff to move works at risk of damage to higher parts of the gallery, a statement said.
The Seine, which runs through Paris past the Louvre, has risen five metres above normal levels.
Heavy rains across Europe have left at least 10 people dead, most of them in Germany.
More downpours are forecast right through the weekend across a band of central Europe from France to Ukraine, with as much as 50mm (2in) of rain falling in some parts in just a few hours.