Pakistan 'honour' killing: Why clerics' call may fall on deaf ears - BBC News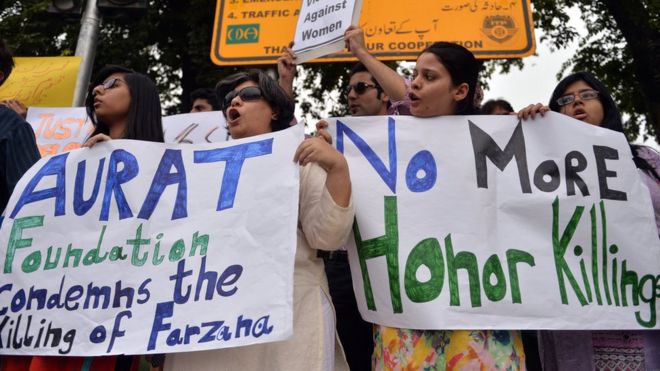 The Council of Islamic Ideology (CII) in Pakistan has declared that killing in the name of family honour is un-Islamic and against the law. The group, which advises the government on religious aspects of law and society, issued its statement after a recent spate of killings shocked many in Pakistan and around the world. Will anyone listen?
What did the clerics say?
The Council of Islamic Ideology - which
came under fire last month
for suggesting husbands should be allowed to lightly beat their wives - said it had declared such killings to be un-Islamic in 1999, and made clear it was restating its position following a spate of killings in recent weeks.