MPs and peers could vacate Parliament amid urgent repairs - BBC News
MPs and peers could vacate Parliament amid urgent repairs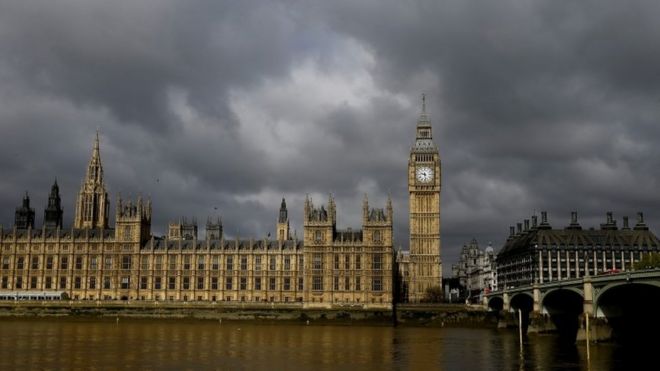 A senior parliamentary committee is to recommend that all MPs and peers vacate both Houses of Parliament for six years to allow for urgent repairs.
The report will suggest they relocate to nearby buildings, as early as 2020, to enable the £4bn restoration project.
It will recommend the Department of Health's headquarters for MPs, and the QEII conference centre for the Lords.
Both Houses of Parliament would need to approve the move which is seen as the quickest and cheapest solution.