Mapuche community in Argentina fights fracking site - BBC News
Mapuche community in Argentina fights fracking site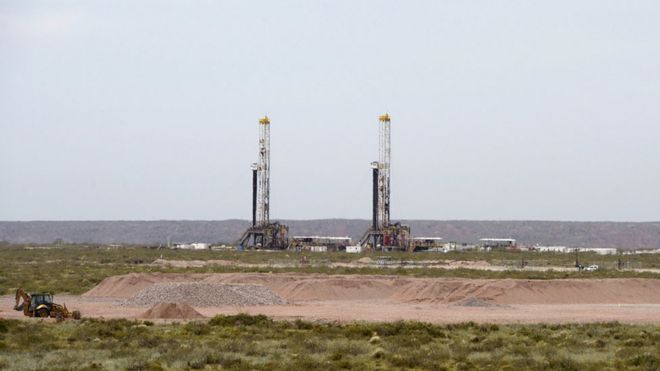 The deep red craggy hills of Vaca Muerta, or Dead Cow, rise up against the horizon.
This site produces more shale gas than any other place in the world, outside the United States.
Fracking could provide Argentina with cheap energy for generations, but Mapuche indigenous communities who live here say it is polluting their land.
Susana Campo is a Mapuche goat farmer.
Last year, she says, 60 of her baby goats were born without hair. A week later they died.
'Enslaved land'
She thinks fracking has contaminated the groundwater.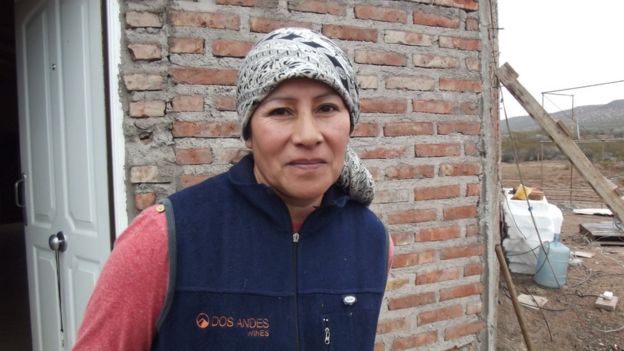 "The animals drank the water and then they gave birth to kids with just skin, no hair. That's never happened before."
Her sister Josifa say the water has made her sick. "I've had stomach aches. I've also vomited.
"We know it's because the water is contaminated, but we have to continue drinking this water.
"Poor people can't afford to buy water."