Upton anti-fracking camp: Arrests made at eviction - BBC News
Upton anti-fracking camp: Arrests made at eviction
Nine people have been arrested during an operation to remove a group of anti-fracking protesters from a test drilling site.
Campaigners set up camp at Upton, near Chester, in April 2014 to prevent testing by energy company IGas.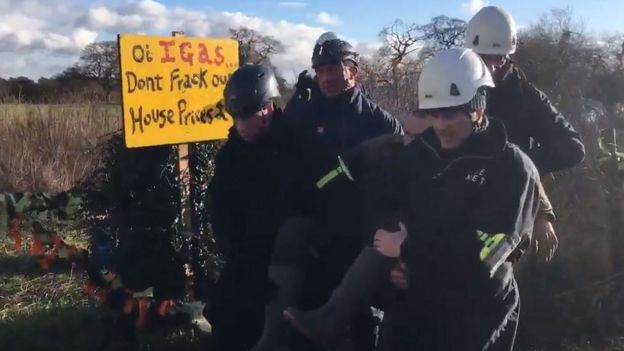 Cheshire Police said two men had been arrested for "obstructing police" and another for "obstructing the highway".
A man and woman were arrested for obstructing a high court officer, while another man was arrested for "failing to comply with a Section 35 notice", a spokeswoman said.
Another man was arrested for police assault, another for aggravated trespass.
She added that more than 20 dispersal notices had been issued.