Irish immigrant's arrest highlights race's role in deportation - BBC News
Irish immigrant's arrest highlights race's role in deportation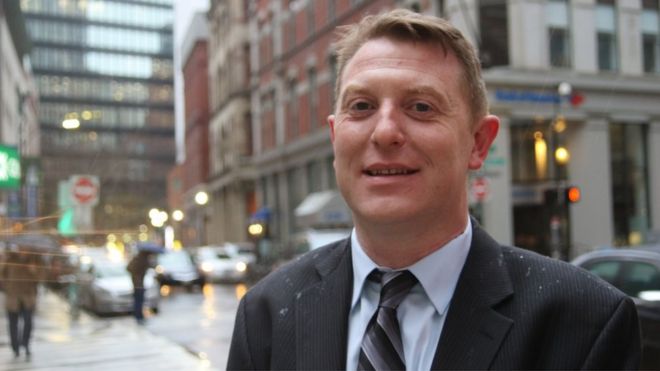 After a high-profile deportation, undocumented Irish immigrants are on edge, and trying to help Latino immigrants who are more likely targets for immigration officials.
John Cunningham came to Boston in 1999. Like many Irish immigrants to the US, he arrived on a 90-day visa for summer work. But then he settled in, worked as an electrician and ran his own company, remaining in the country without authorisation.
"All of a sudden you turn around, so much time has gone by, and you start to realise what is going to be in store for yourself for the future," Cunningham said in a March interview
with the Irish Times
.
On 16 June, nearly two decades later, US Immigration and Customs Enforcement (Ice) agents came to his home to arrest him. He was deported to Ireland on 5 July. Because he arrived in the US under the visa waiver programme, one commonly used by European immigrants, he had waived his right to a hearing.