Trump climate: Challenges loom after Obama policies scrapped - BBC News
Trump climate: Challenges loom after Obama policies scrapped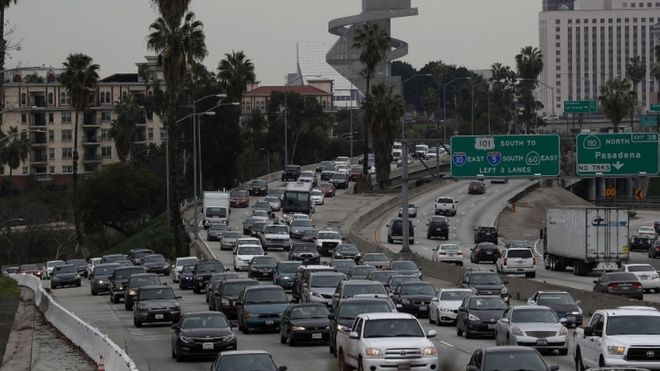 Opponents of President Donald Trump's decision to scrap his predecessor's climate change policies say they will organise a public campaign and pursue legal avenues to challenge it.
California and New York issued a joint statement saying they would continue the fight against climate change.
Environmental groups have hired a host of lawyers to challenge Mr Trump's move that boosts fossil fuel production.
Mr Trump said he wanted to end "job-killing regulations".