The B&B where cannabis is part of your stay - BBC News
The B&B where cannabis is part of your stay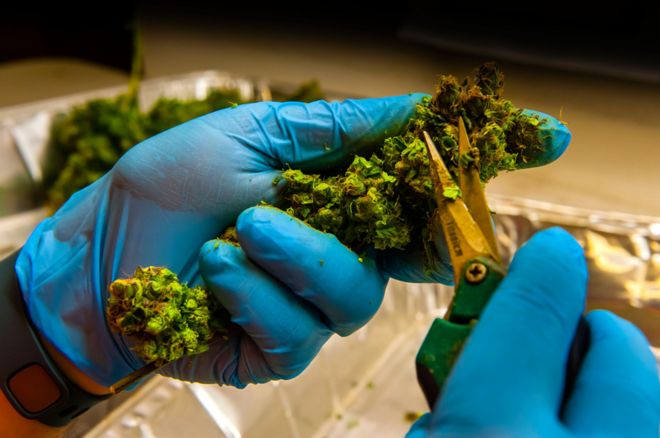 Colorado's cannabis industry is growing fast, with armoured cars full of cash a common sight on Denver's streets. But businesses are stuck in a legal no-man's land - state laws allow the drug to be sold, but federal laws still prohibit it.
I am in a bed and breakfast, and it's Friday evening, Happy Hour. Drinks and nibbles are flowing freely, but there's something else - a sweet, sickly smell in the air. Yes I'm in Denver, the Mile High City, 1,600m in altitude, in Colorado, the first American state to legalise the consumption and sale of cannabis for recreational use, in 2014.
That move has created a new industry - growers, stores, dispensaries, manufacturers and all sorts of ancillary businesses. Until recently this was black market, a criminal activity. Now it's a billion-dollar-a-year industry, paying $135m ($90m) in state taxes.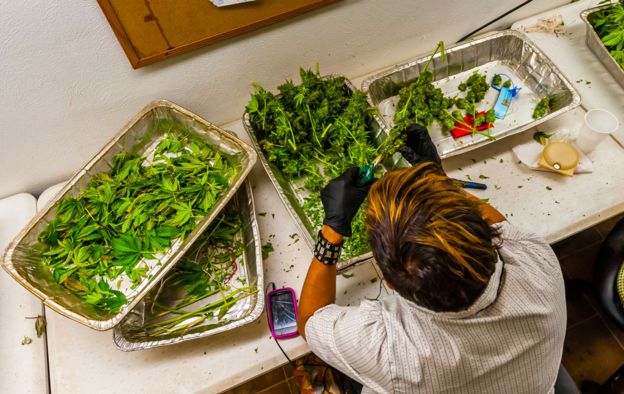 It all began in the year 2000, after a state-wide referendum changed the Colorado constitution to legalise the use and supply of marijuana for medical purposes. This was not a move led by politicians; the current governor is still opposed. But the people spoke and the legislators had to turn the decision into fact.