Why is a Pakistani bill to protect women unpopular? - BBC News
Why is a Pakistani bill to protect women unpopular?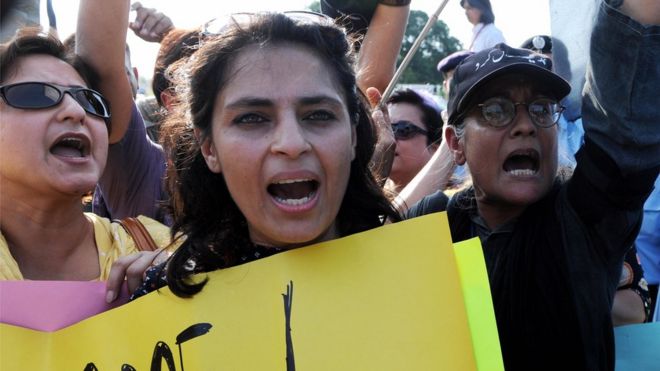 More than 30 Pakistani religious groups are threatening to launch protests if a bill to protect women in Punjab province is not withdrawn. Why do they not support moves to reduce the abuse of women?
Why is the bill needed?
The United Nation's Gender Inequality Index puts Pakistan 147th in a list of 188 countries because of its poor record on women's health, education, political empowerment and economic status.
This is mainly because Pakistan is a heavily patriarchal society with a strong feudal value system, in which women are treated as domestic property. Increased urbanisation and the concomitant fading of the joint family system have exposed women to further abuses.
A recent report for 2014 by a non-profit women's rights organisation, the Aurat (Woman) Foundation, said that every day of the year, six women were murdered, six were kidnapped, four were raped and three committed suicide. Dowry-related violence and acid attacks are in addition to that.