Tony Blair could face Iraq contempt vote in Commons - BBC News
Tony Blair could face Iraq contempt vote in Commons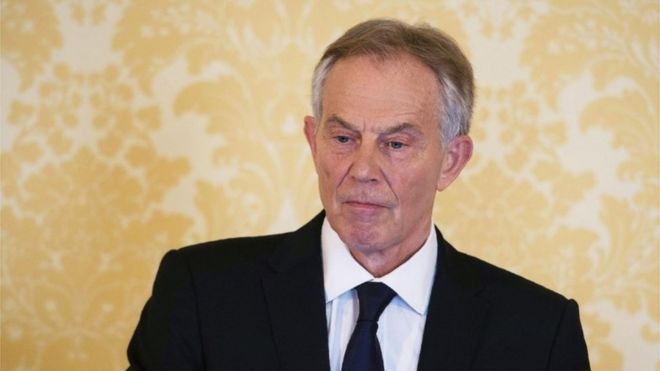 A group of senior MPs is calling for a vote to decide whether Tony Blair is guilty of contempt of Parliament over his decision to invade Iraq in 2003.
Conservative David Davis said he will present the motion on Thursday accusing the former PM of misleading Parliament.
Meanwhile, John Prescott, the then deputy prime minister, said he now believed the invasion was "illegal".
Mr Blair has apologised for mistakes he made but has said he stands by his decision and "there were no lies".
But Mr Davis, a former shadow home secretary, told
BBC One's Andrew Marr Show
: "I'm going to put down a contempt motion, a motion which says that Tony Blair has held the House in contempt.
"It's a bit like contempt of court. Essentially by deceit."